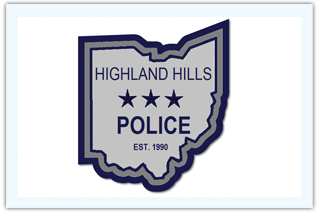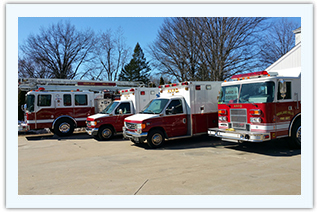 POLICE & FIRE
Highland Hills Police Department
The Village of Highland Hills Police Department has well over thirty sworn officers, and growing. The concept and team logo is "One Team One Family". Integrity, loyalty, professionalism, honor and pride are a few of the human qualities that motivate and inspire the men and women of the Highland Hills Police Department to strive to become "Better, Stronger, Faster"! The village is made up of roughly 90% senior citizens. Having said this, the police department established intense hourly foot patrols in the community and in the buildings where the residents reside. The Highland Hills Police Department takes tremendous pride in protecting and serving the public, which assist in creating a safe environment for the residents and patrons that travel through the community.
Online Ticket Payments
Highland Hills Fire Department
Highland Hills Fire Department is one of the newest fire departments in Ohio. In 1990, when Warrensville Township became the Village of Highland Hills, the department was all volunteer. Today we provide full fire/rescue EMT/Paramedic emergency services 24 hours a day for our residents, workers, and guests in Highland Hills.
We offer this protection with two pumpers, a 50 foot ladder truck and three fully equipped ambulances. We also have yearly safety inspections of all institutions and businesses in Highland Hills, and at request only, we will give a
free
home inspection. All of our inspectors are state certified.
SMOKE DETECTORS SAVE LIVES!
Please install a smoke detector on every floor of your residence.
Check monthly to make sure each smoke detector is working properly.
Change your smoke detector batteries twice a year - in Spring and Fall.
Please install a CO (CARBON MONOXIDE) detector if you have gas heating and cooking appliances, and an attached car garage.
CALL 9-1-1 FOR EMERGENCIES